Health examinations
Application steps
The application steps are as follows.
Health examination details
For details on health examinations, go here.
* Only Japanese version available
Checkup Appointment System
To apply for a checkup or send an inquiry to the Checkup Appointment Desk, use the "Checkup Appointment System" at the Health Insurance Society website.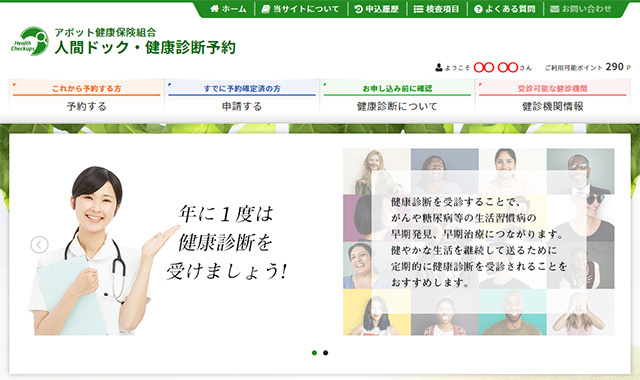 If you want to change your application details, please contact us.
You cannot directly change your application details by using the Checkup Appointment System. Instead, please obtain approval for the change from the medical care institution where you made the appointment, and then contact "Customer Service".
Changing or canceling the checkup date
Adding or canceling checkup items
* Note that you will have to pay any optional examination costs for which you did not use the "Checkup Appointment System" to apply in advance.
Business subcontractor Value HR Co., Ltd. Customer Service
Please send any checkup inquiries to Value HR Customer Service.
(Hours: weekdays from 9:30 am to 6:00 pm / closed Saturdays, Sundays, holidays, and New Year's holidays)
TEL 0570-075-703
E-mail:kensin-abt@apap.jp